Rooftile
Expert in industrial plaster and mould making for clay ceramic roof tiles, Saint-Gobain Formula supplies bespoke formulations and provides a high level of expertise.
Through years of intensive product development work, Saint-Gobain Formula has developed Teha in Germany and Europe, a tailor-made approach to produce premium quality ceramic roof tiles and accessories for roof tiles.
Markets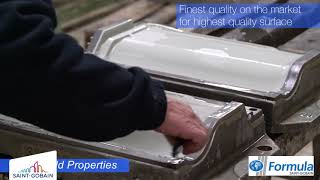 Benefits
Leading moulding quality for premium roof tiles
Flexibility of the process to respond to manufacturing change constraints
Unique know-how developed with local technical support, best in class in Europe
Usages
Teha is our dedicated tailor-made solution developed for manufacturing ceramic roof tiles.